Established in 2006, Eastsigns has become one of the most reliable manufacturers of cnc facilities in China. At present, Eastsigns concentrates to develop, manufacture and market cnc facilities and related parts. Eastsigns products have been exported to more than 50 countries and regions all over the world since found.
Eastsigns Company persists in the purpose of producing high quality machine, sticking to efficient management, offering better services and establishing brilliant business, supplying three series of industrial cnc laser equipments, cnc router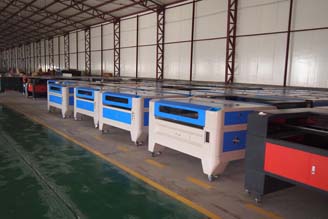 equipments and cnc plasma cutting equipments. These equipments are widely used in advertising industry, packaging and printing industry, craft of wood engraving, non-metal board cutting, garment and leather cutting, laser marking, laser metal and nonmetal laser cutting , fiber laser cutting for metal, 3D wood or stone cnc router engraving , cnc plasma cutting for metal,etc.
Eastsigns always insists on market demand for direction of guiding, reinforce technology innovation, management innovation, marketing innovation and service innovation. At the same time, Eastsigns introduces the high-tech talents with high salary to improve Eastsigns core competition. Customers who purchase Eastsigns products, not only make money and gain success, but also achieve mutual progress and mutual development.